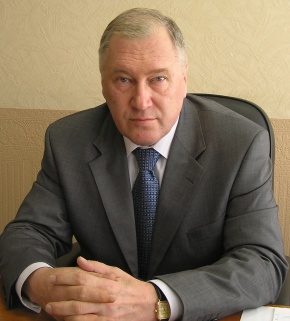 Dear colleagues, authors and readers
of the Privolzhsky Scientific Journal
Editors of the Privolzhsky Scientific Journal invite all interested scientific workers, employees of universities, institutes and scientific organizations, young scientists, post-graduate and doctoral students to a joint work – we wait from you new scientific manuscripts in accordance with the profile of our publication, analytical materials, as well as your suggestions regarding the development of our cooperation.
The Nizhny Novgorod State University of Architecture and Civil Engineering (NNGASU) founded the Privolzhsky Scientific Journal in 2006. In compliance with the VAK List approved by the Ministry of Education and Science of Russia the journal accepts for publishing manuscripts of scientific areas belong to group of scientific specialties 2.1. "Construction and Architecture" (in accordance with the "Nomenclature of scientific specialties for which academic degrees are awarded", approved by the Ministry of Education and Science of Russia), namely:
2.1.1. "Building structures, buildings and constructions";
2.1.3. "Heat supply, ventilation, air conditioning, gas supply and lighting";
2.1.4. "Water supply, sewage, building systems of water resources protection";
2.1.5. "Construction materials and products";
2.1.6. "Hydraulic engineering, hydraulics and engineering hydrology";
2.1.10. "Ecological safety of construction and city economy";
2.1.11. "Theory and history of architecture, restoration and reconstruction of historic and architectural heritage";
2.1.12. "Architecture of buildings and constructions. Creational concepts of architectural activity";
2.1.13. "Town- and rural settlement planning".
Information about scientific events and new publications is presented in the Information section.
The editorial board of the journal is formed of leading Russian and foreign scientists representing academic community. In 2008 the Privolzhsky Scientific Journal was included in the List of leading reviewed journals and publications which main scientific results of doctoral and candidate degree dissertations (VAK list) should be published in. The journal is also included into the national information-analytic system of the Russian science citation index. The database contains the entire archives of issues, the impact factor reflecting the citing of the authors is calculated.
To ensure the journal's informational openness, a website is launched, which contains a full-text database of all issues, information about the members of the editorial board, requirements to the manuscripts, other useful information: http://www.pnj.nngasu.ru
You are invited to cooperation!
Editor-in-chief
of the scientific periodical Privolzhsky Scientific Journal
doctor of technical sciences, professor S.V. Sobol